If you are interested in taking part in a touch portrait workshop, or in organizing one for your friends or work team, please get in touch via email - nelltb@gmail.com
As COVID restrictions begin to ease, I have started drawing other peoples faces from touch.
Just two days before the government advised us to stop touching our faces, I set myself a goal to touch mine daily. I started drawing touch portraits, self portraits drawn in response to touch rather than sight. A week after I started this project I was asked to leave my studio. Suddenly I found myself in my bedroom, unable to work on anything I started previously. I was able, however, to spend an hour each day drawing what I felt under my finger tips. The outcome is always unexpected and strange, but as my bedroom walls became increasingly covered with my new creepy friends, I felt calmed and able to concentrate again. I made a tutorial of how to draw one of these here.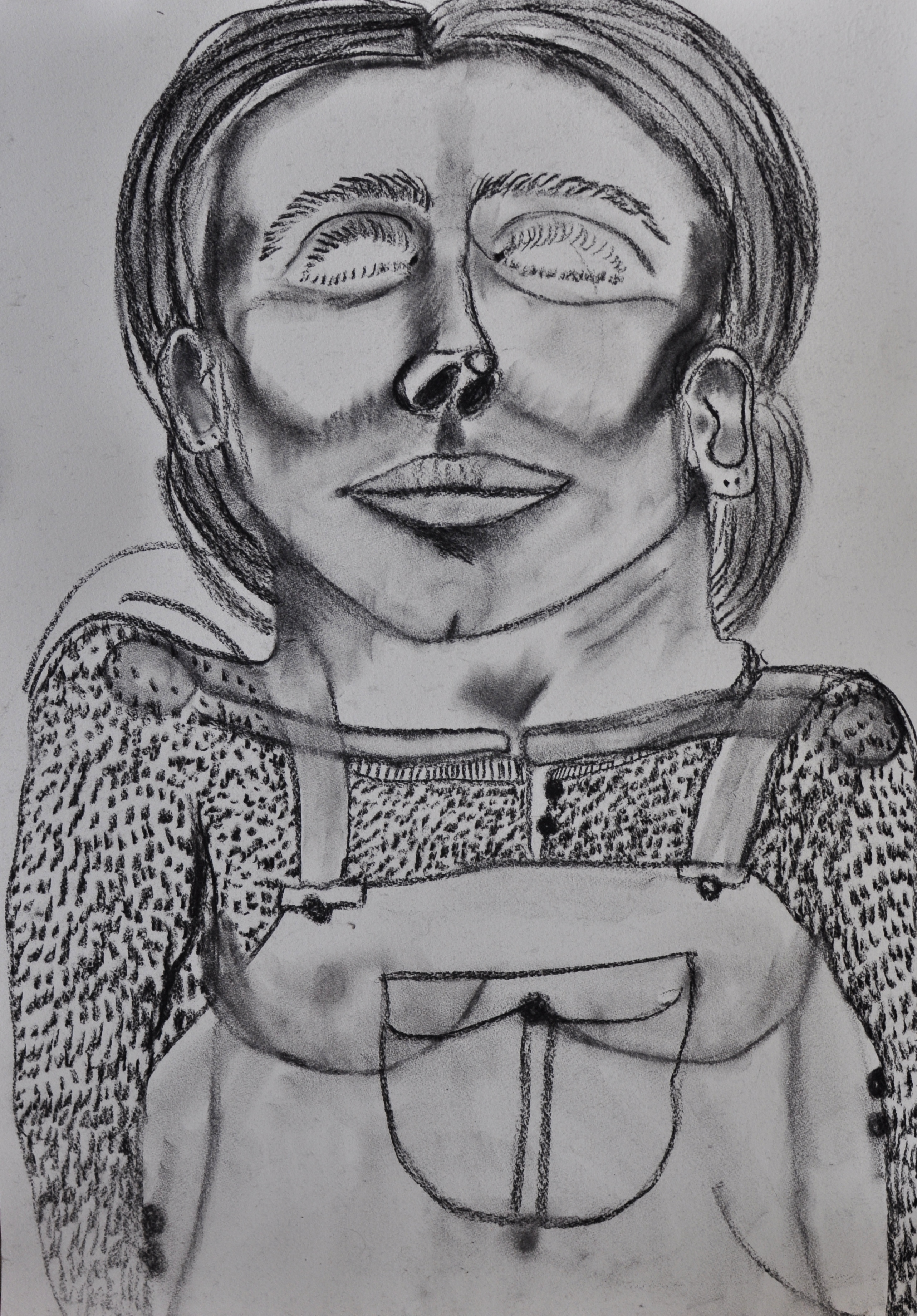 Copyright © Nell Brookfield 2020