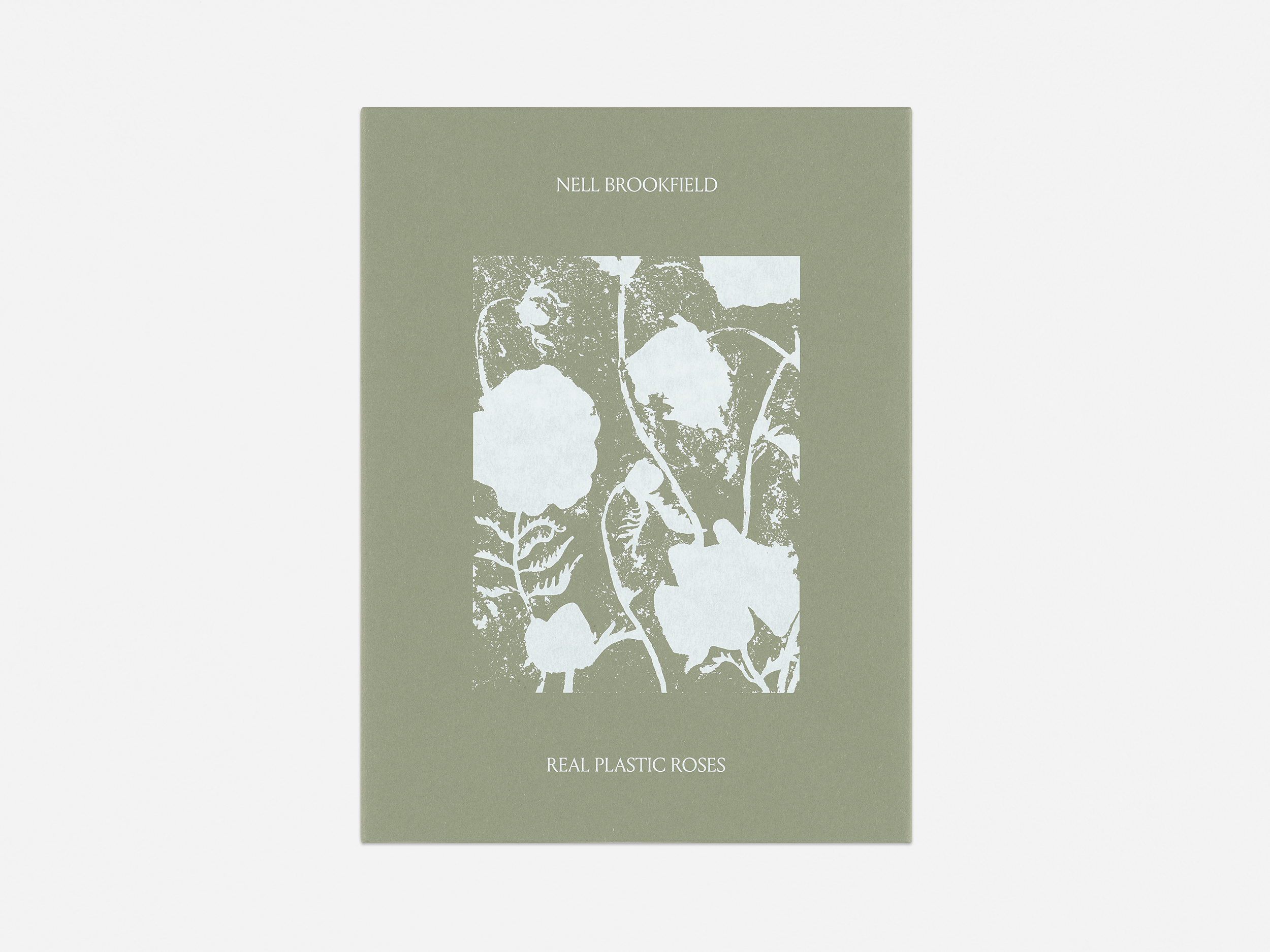 Real Plastic Roses
, Catalogue Published by Duarte Sequeira Gallery for Nell Brookfield's Solo Exhibition May-July 2023. Designed by Louise Camu, Curators Forward written by Despoina Tzanou, Essay written by Figgy Guyver, Photography by Reinis Lismanis, Printed by Pureprint London, Folder by DotStudio London. Edition of 250.



You Are What You Eat, Catalogue published by Eve Leibe Gallery for Nell Brookfield's Solo Exhibition in November 2021. Press Release by Laura Barnicoat and essay by Katy Hessel.
(Photography by Reinis Lismanis and Timo Spurr)
[1/12]

On Reflection: 700 years of Dante Alighieri, an exhibition held in the Crypt Gallery in November 2021 to mark the 700th anniversary of Dante. This catalogue contains the text and art made for the exhibition that was curated by Tess Tomassini.
Artworks pictured by Alighieri Jewellery, Tess Tomassini, Anne Ryan, Nell Brookfield, Sarah Pickstone, Nour El Saleh
Cusp: feminist writing on bodies, myth & magic,
a book of feminist stories, essays and poetry exploring bodies, myth and magic published by Ache Magazine in January 2021.
Artwork by Nell Brookfield,
writing by; Sharlene Teo, Memoona Zahid, Emma Glass, Elizabeth Kim, Kirstie Millar, Rochelle Roberts, Sarah Fletcher, Rebecca Tamás, Alice Tarbuck, Ellie Slee, Rosalind Reynolds-Grey, Amanda Holiday, Rose Higham-Stainton, Jane Hartshorn, Camilla Grudova
Edited by Ache Magazine: Jane Hartshorn, Katrina Millar, Rosalind Reynolds-Grey and Kirstie Millar
[1]
Nell Brookfield's work
I Wanna Hold Your Hand
on the cover of Prattfolio Spring/Summer Edition 2020
Action










Copyright © Nell Brookfield 2023